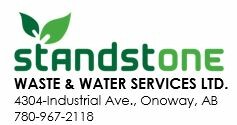 Standstone will be collecting Organics beginning May 1, until November 1. The ORGANICS cart is for YARD WASTE only, as it will be accepted at our local Highway 43 Waste Commission for composting and ground cover. Below is a list of acceptable items to place in the Organics cart.
YES

NO

Grass clippings

Leaves

Lake weeds

Flower garden clippings

Tree prunings & branches less than 1.5" diameter.

Dog feces

Cat litter

Food scraps

Meat scraps

Plastic bags

Compostable plastic bags

Vegetable garden waste

 
PLEASE NOTE
Any contaminated carts will be identified and flagged as contaminants. The contaminated load will be taken directly to Highway 43 Landfill and deposited as WASTE, instead of ORGANICS. This additional cost will be paid the municipality and will be passed on to the resident.
Vegetable garden waste can go in your waste cart.
Town Update
There are changes to what can be composted and recycled.   These are changing markets, both in terms of costs but also in what is accepted and not accepted, and the potential costs should the restrictions not be adhered to could be significant to both the municipality and the individual landowner.  On the May 4 pickup day, the contractor went around and identified the material in the organics carts.  If the material in the organic cart was contaminated (materials not accepted as identified above) a yellow sticker was put on the cart and that cart was disposed of with household waste materials instead of being composted. 
Standstone will once again be going around to inspect organics carts for contaminated materials (materials not accepted as identified above) and once again mark the carts with a sticker to identified contaminated materials and dumping it with the household waste. The disposal of this contaminated material will be an additional charge to the Town of Onoway and not accounted for in our operating budget, therefore, these costs will be charged back to the property owner in future weeks or will be recovered from all property owners.