Information Brochure
CLICK ON LINK BELOW FOR  HELPFUL INFORMATION FOR OUR NEW RESIDENTS.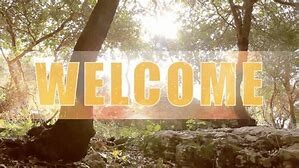 Water & Sewer 

Most homes in Onoway are connected to the Municipal water and sewer system.  The water pump house is supplied water by WILD Water and is tested and monitored according to Provincial regulations.  The sewage is piped to the sewage lagoon northeast of Onoway, along Highway 37, here it is processed through four stages before discharge in accordance with Alberta Environment.

Utility customers are issued bills every month which are due by the last working day of each month after which a 3.5% penalty is levied.  All costs for water are charged on the utility bill.  No costs are charged in the property taxes.
 Water

System Charge: 15mm or 5/8"meter

11.70

 Commodity Charge:
  Per cubic meter or


5.76
 

 Sewer

System Charge: 15mm or 5/8"meter

 

7.25 

Commodity Charge:
Per cubic meter or

   
2.19
 

 Administration
 Charge
 

5.00
Solid Waste
Solid Waste is picked up every Tuesday, except during holidays. Each property is assigned a 65-gallon cart with a charge of $16.40 per month.  Garbage must be secured in bags or boxes and placed in the garbage cart that must be placed on the street no earlier than 5:00 pm Monday for collection starting at 7:00 am on Tuesday.  Once collected, please remove cart from collection point as soon as possible, no later than 7:00 am Wednesday.  If you wish to haul your own garbage it must be transported to the Highway 43 East Waste Commission located 55228 Range Road 35, where there is a charge of $57.50 per ton.  Please contact the Main Landfill Site at 780-967-3466 regarding specific disposal questions. The transfer station situated just north of Town is a County facility for County Residents only. If you choose to haul your own garbage, you are NOT exempt from the monthly disposal charge.
Businesses unable to dispose of waste in the garbage cart are required to rent a commercial bin from a local service provider.
Organics
Organics are collected every Tuesday from the beginning of May through November 1 inclusive in the 96 gallon cart with the green lid which is also assigned to each property.  Organic materials are:  grass clippings and leaves. Place materials directly in cart—NO bags.  Please place your trash cart & organics cart at least 4 feet apart at your pick up point.
Click below for more details.
Curbside Recycling
Currently being updated.
Animal Licensing
The maximum number of pets per household in Onoway is two of any kind (specifically, a person may have two dogs, two cats, two hamsters and two rabbits at the same time but no more than two of each kind of animal at one time).  No farm animals are allowed except on farms located within the Town.  You must not ride your horses in Onoway except for special events which are required to receive prior approval from Council. 

Dog licenses must be purchased once your puppy reaches 6 months of age.  These are valid for the lifetime of the pet and the charge is $50 for a neutered male or spayed female and $100.00 for intact dog.  A lifetime license for an intact dog is $100.  Cats must also be licensed over 12 weeks of age.  The cost is $100 for an intact cat and $50 for a spayed/neutered cat.  Should your pet lose its tag, replacements are $10 per occurrence.

The fine for an unlicensed dog is $100.  For dogs running at large, excessive barking or having more than 2 pets of one kind the fine is $50 for any first offense.  You can contact the Community Peace Officer Services Complaint Line 1-866-800-5722 if you have any concerns regarding animals.   
Sideway Clearing
The Town of Onoway requires snow and ice to be removed from sidewalks with 48 hours of a snowfall.  If sidewalks are not cleared, arrangements will be made for the cleaning and the cost will be billed to you.  
Grass Cutting
Residents and owners of all properties are encouraged to keep their properties maintained.  Grass must not be longer than 8 inches in height.  Failure to keep grass cut will result in arrangements for the grass to be cut and the cost will be billed to you.
RV Dump
The RV Dump is now available.  Please be advised that you may use your credit card to pay and/or come to the office to buy a token during business hours.  The cost is $10.00 per dump.  The dump is located at 5204 Lac Ste Anne Trail South (next to the car wash).
Dog Tags
How much is it for a dog tag?
A dog tag is $50.00 for a fixed male/female or $100.00 for intact male/female.  Tags can be purchased at the Onoway Administrative Office 4812-51 Street, Onoway.
What if my dog loses his/her tag?
The cost for a replacement tag is $10.00.