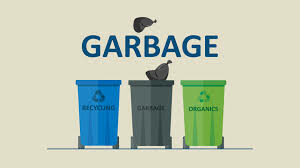 RECYCLE PROGRAM/ORGANIC WASTE COLLECTION
If you have questions regarding our new recycle program or organic waste collection click on the link below:
Standstone collection information
PLEASE NOTE: ORGANIC WASTE COLLECTION RUNS FROM THE BEGINNING OF MAY THROUGH THE END OF OCTOBER.   Watch the Onowaves newsletter for exact dates.
WASTE/ORGANICS CARTS
As follow-up to previous information, the old carts belonging to GFL should have been picked up.   If you still have your old waste or yard waste cart please call or email the Town office and arrange for its pickup.    The Town, and in turn residents, will be charged $100.00 per cart that have not been returned.   If you notice your neighbours' property has an old cart(s), please call or email the office to let us know.
New household waste carts were dropped off by Standstone on January 4, and new yard waste (organics) carts will be dropped off by Standstone before the end of January.
On the go forward if you have concerns with missed pickups, or damaged carts, please call Standstone directly at 780-967-2118.
I