SNOW REMOVAL SCHEDULE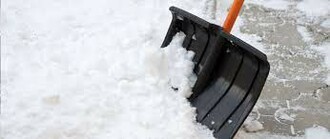 Public Works are continuing with snow removal this week, we will be clearing all streets again Wed-Fri. Signs will be put out. CPO's will be out on sight to tag and tow vehicles. Further Telmatik messages with specific locations will be sent out. Waste pickup will happen tomorrow. Please have your garbage carts off the street as soon as possible after Tues collection.
Wed. Nov.24 - Lac Ste Anne Trail, 49 Ave, 48 Ave & 47 Ave between & including 48 St through 53 St Thurs. Nov.25 - Payne Ave, Miller Drive, 48A Ave, Lovell Close & 48 Ave between 48 St & Miller Drive Fri. Nov.26 - Yeoman Drive, Yeoman Close, 47 St, 47A Ave, 46 St, Modular Home Park
Due to unforeseen circumstances, changes to this schedule may occur. Updates w/b provided.