2021 MUNICIPAL ELECTION INFORMATION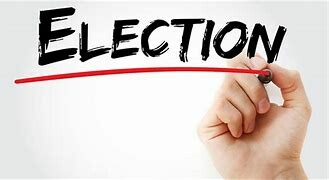 Click on the below to view:
PUBLIC ANNOUNCEMENT -TOWN OF ONOWAY GENERAL ELECTION 2021
LIST OF CANDIDATES - NOTICE OF PRELIMINARY NOMINATION DAY RESULTS
Please note that the final list of candidates will not be available until 24 hours after the period to submit nominations closes at 12:00 noon on September 20, 2021. Until the end of that 24 hour period, candidates may be able to withdraw their nomination.
CONINX, BRIDGITTE DAWN
DOKA, SHEILA MAE
JOHNSON, LISA MARIE
KWASNY, LENARD R
MICKLE, JEFFREY
MURRAY, ROBIN GAY
TONITA, BRENDA LYNNE
TRACY, JUDITH ARLENE
WHITE, JAMES
WINTERFORD, ROBERT ARTHUR
2021 GENERAL MUNICIPAL ELECTION
Nomination Papers are available from January 1, 2021 - September 20, 2021
Nomination Day closes as 12:00 noon on Monday, September 20, 2021 
Advanced Vote - October 13, 2021, 3:00 pm to 8:00 pm at the Onoway Heritage Center
Come out and Vote!
Municipal Election is on Monday, October 18, 2021 at the Heritage Center from 10:00 a.m – 8:00 p.m.
Bring your ID – 1 pc. Photo ID and 1 pc showing your street address.
Local Authorities Election Act September 2020
2021 Information for Potential Candidates
For more information please visit https://www.alberta.ca/municipal-elections-overview.aspx